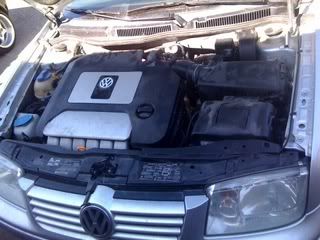 From the wife's beloved '03 GLI, rear-ended it its sleep by a drunk.
Everything from behind the bumper to the steering wheel, shifter and pedals. Complete uncut wiring. 6spd O2M with shift box and clutch hardware. IMMO defeated ECU, instruments and steering column with transponder and key are included to have IMMO enabled.
200k and running well. Maintained by me from 70k with 3000mi oil changes. Never used any oil. Could use a batch of sensors and I think the variable intake needs a refresh. No chain noise to speak of, but they have never been done. Clutch was done at 100K due to failed slave cyl. in bellhousing. Fresh coilpacks and water pump.
Hate to get rid of this, but I've been sitting on it too long. I just can't see myself starting another project with so many others unfinished. I have always liked to imagine this in a b3/b4 wagen or obviously a MK2.
$850 Firm