Made a little more progress on the coilovers: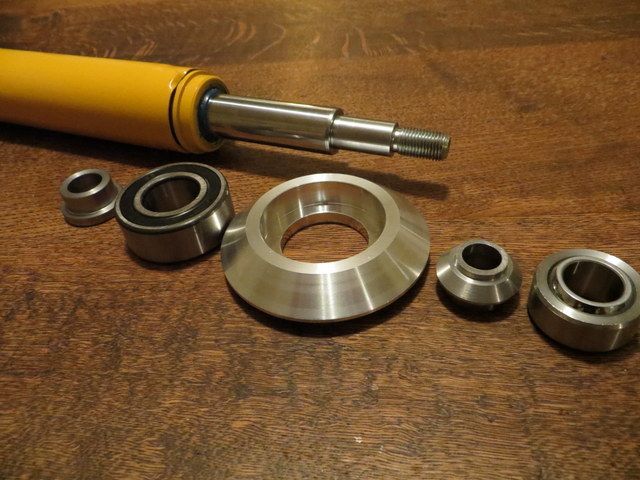 Had a co-worker work his turning magic on the rest of the round parts...still need to make the top nut that holds everything together.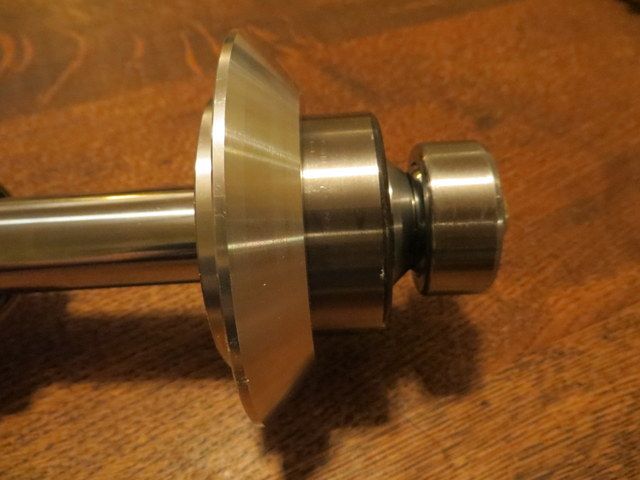 In this pic you get the idea of how it all comes together. The aluminum top hat that holds the 2.5" coilover spring will sit higher up, but the bearing isn't pressed in yet.
Another pic of the mockup.