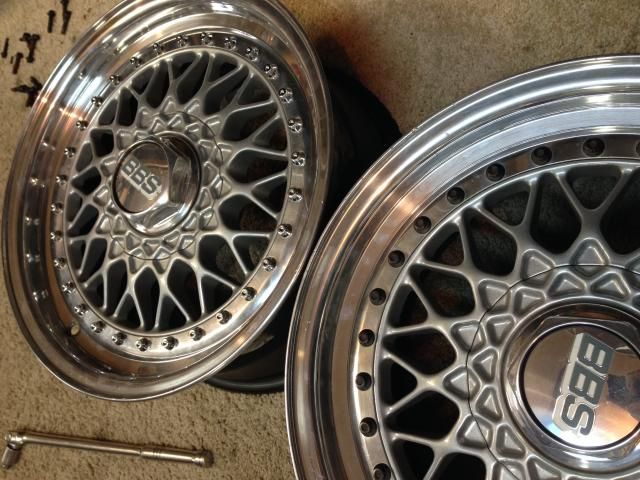 Figured I would offer these up here before listing on the whoretex or fleabay. I have way too many wheels for one car, and think these could look better on something else. These will fund some winter upgrades to the 20VTMK2GLI.
Lips have been replaced and they could use proper valve stems. I changed out the bolts to chrome from dark bronze but have the originals somewhere. Other than that, they have great BFG Sport Comp2 OE sized for a MK2. They have very minor dings here and there, but I like to think they are 9/10. I really liked the ET25 stance on these
.
I will clean them and get better photos upon any expressed interest.
Asking less than I have into them @ $1990