Greetings all!
I got my GTI last February, I traded my 87 quantum for it. The fellow who owned it before me beat the tar out of it, There were no brakes. The master cyl was completely dry. I kid you not!!!! Trans was trashed, over all it was just plain beat...but the body was in great shape. There was a horriable coolant and oil interchange. Full compression though.
But I drove it all summer long like that. The main seal was leaving leaking like crazy.
All the door seals are leaky and there was more mold and mildew that the carpet could withstand. I stared tearing into it and....well...you know how the story goes
This is how it she looked when I picked it up...minus the helio blue snowflakes.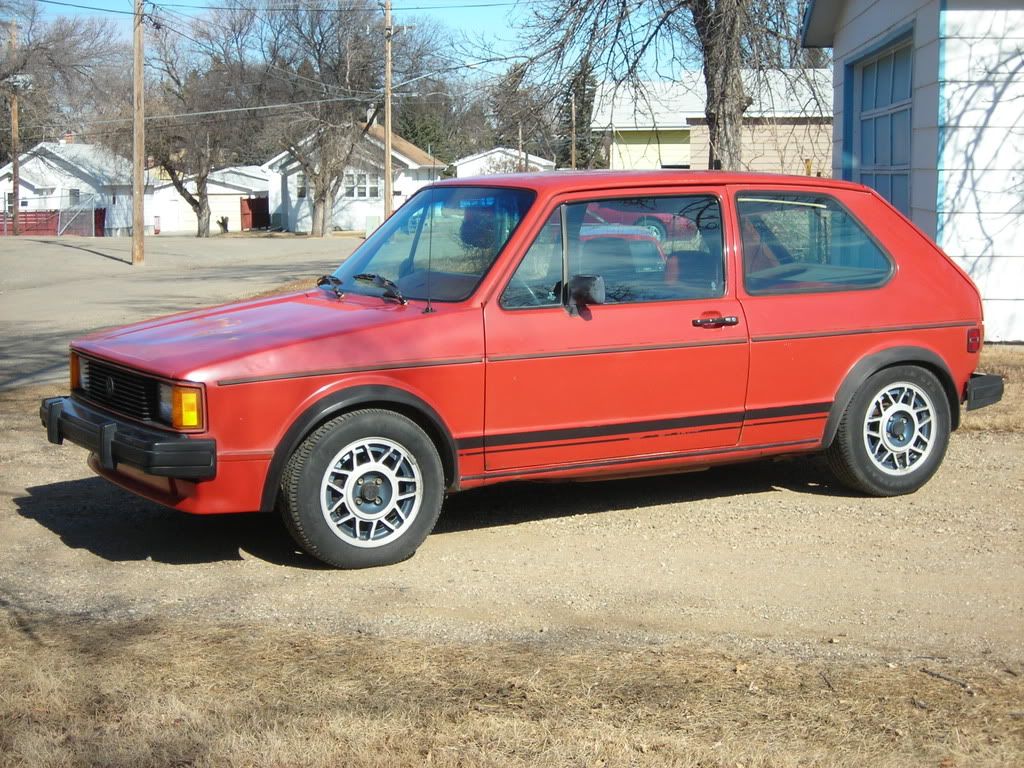 Decided to pull up the moldy carpet expecting the worse....rust. found out there was only surface rust under the carpet
the old insulation was cracked beyond belief. So...I scraped it out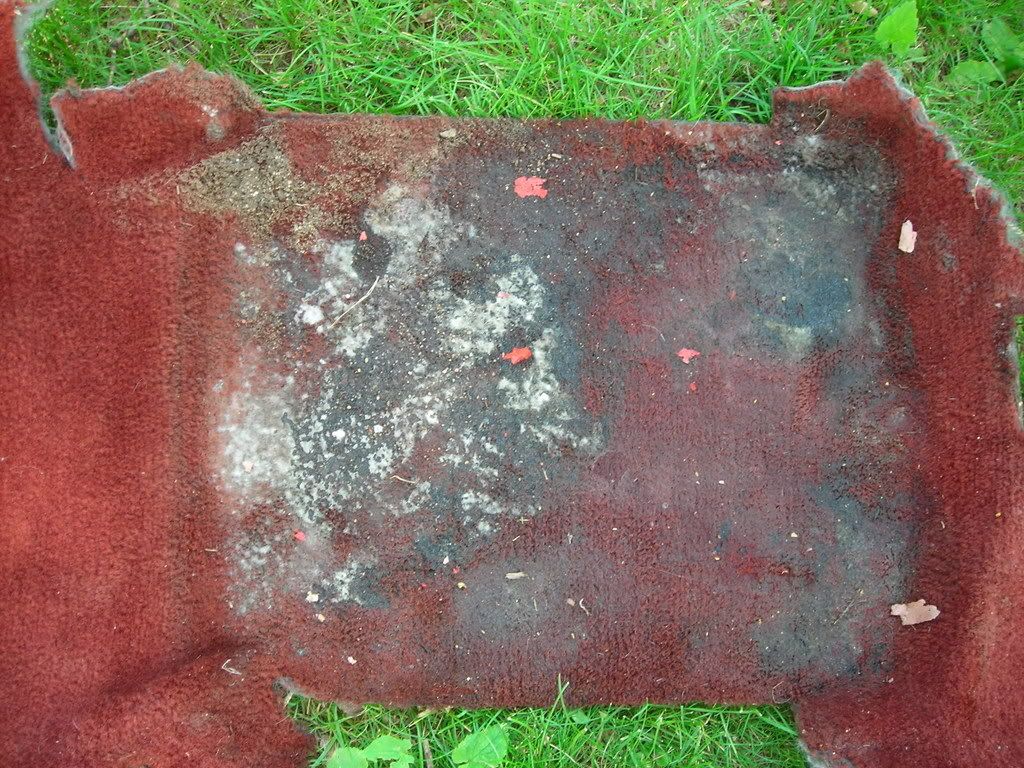 Glue FTL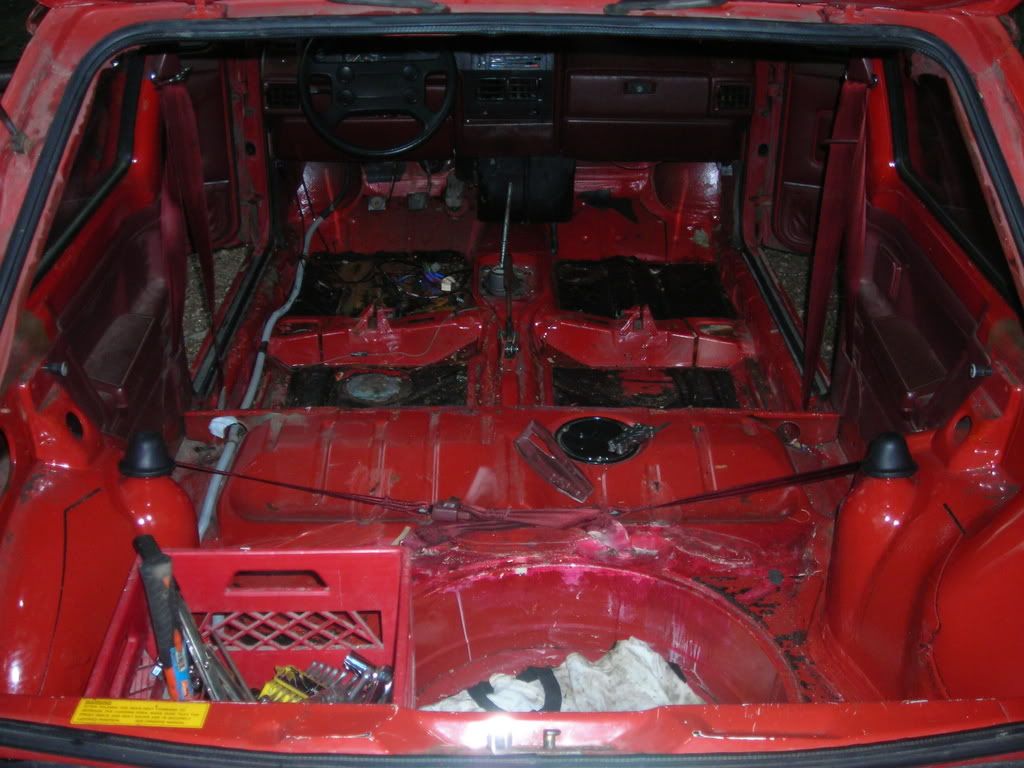 went to the parts store and picked up some bedliner paint. Wirewheeled all the rust away and coated the floor
Trying to clean up the body a lil. took off the bumpers to see what they were hiding...clean!
Took it to the DOT scale and scaled out at 1760lbs. The tires on the snowflakes were show so I put on my standby Rotas...yuk!
out with the old and on with the used seats!
Fabbed up my own rear stableizer bar. It is removeable. 1X1 square steeling tubing.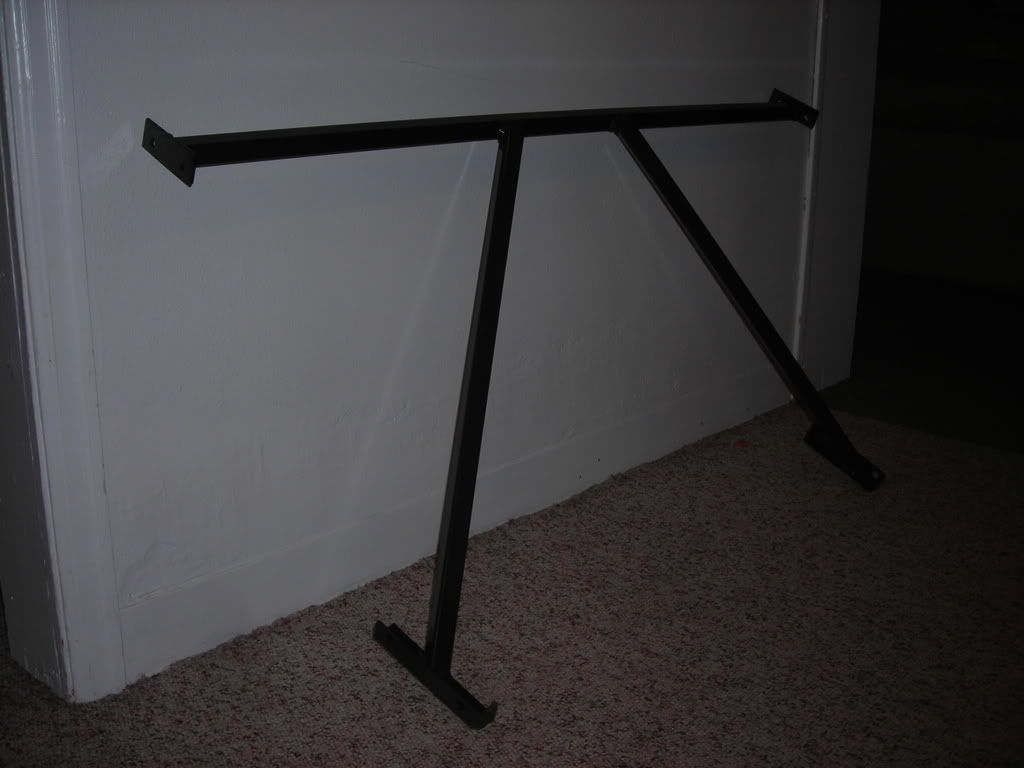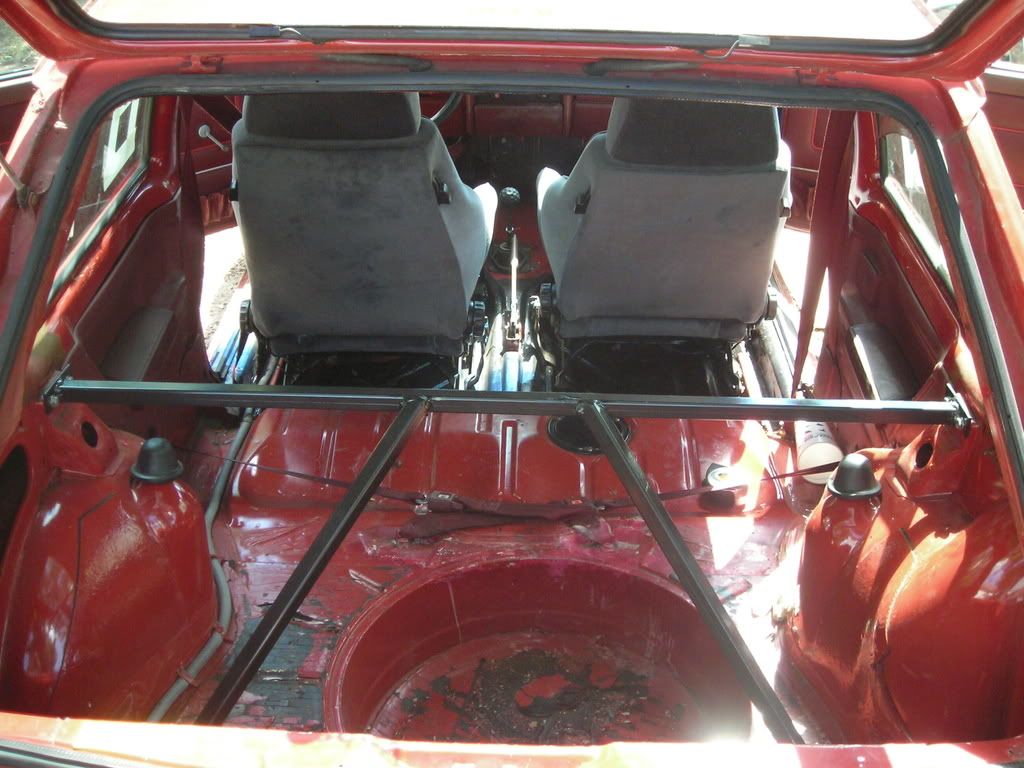 Clutch finally went out...Replaced with a 16V setup.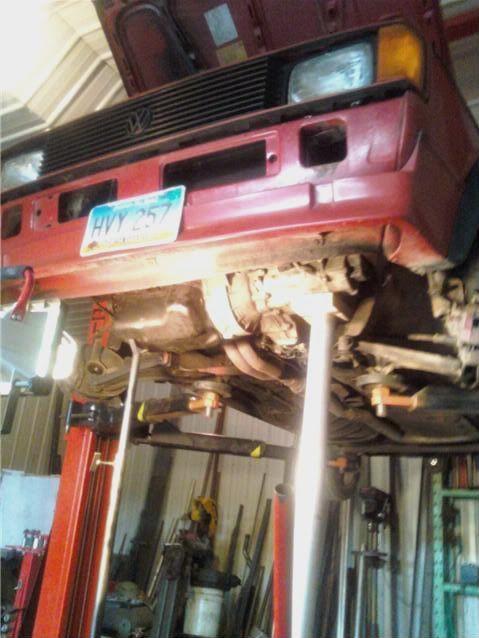 Picked up a set up Hoosier R compounds for $150 225/45/15 ( I was in the right place at the right time
) . Mounted them on the Rotas and put on 20mm spacers on all 4 corners. Installed a stud kit from bilden motorsports.
Carquest sold me the wrong axles and this was the outcome.
Hmm...had a 1995 Jetta ABA OBD1 engine laying around.
Decied that I wanted a ABA bottom end. Got bored with engine paint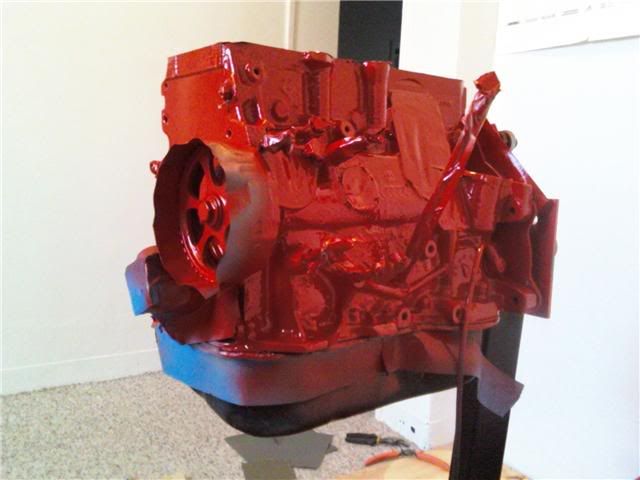 Last autoX of the season.
Pulled engine/trans
Installed new engine and trans
Decided that wasnt fast enough.
Cleaning parts up to install back on the engine.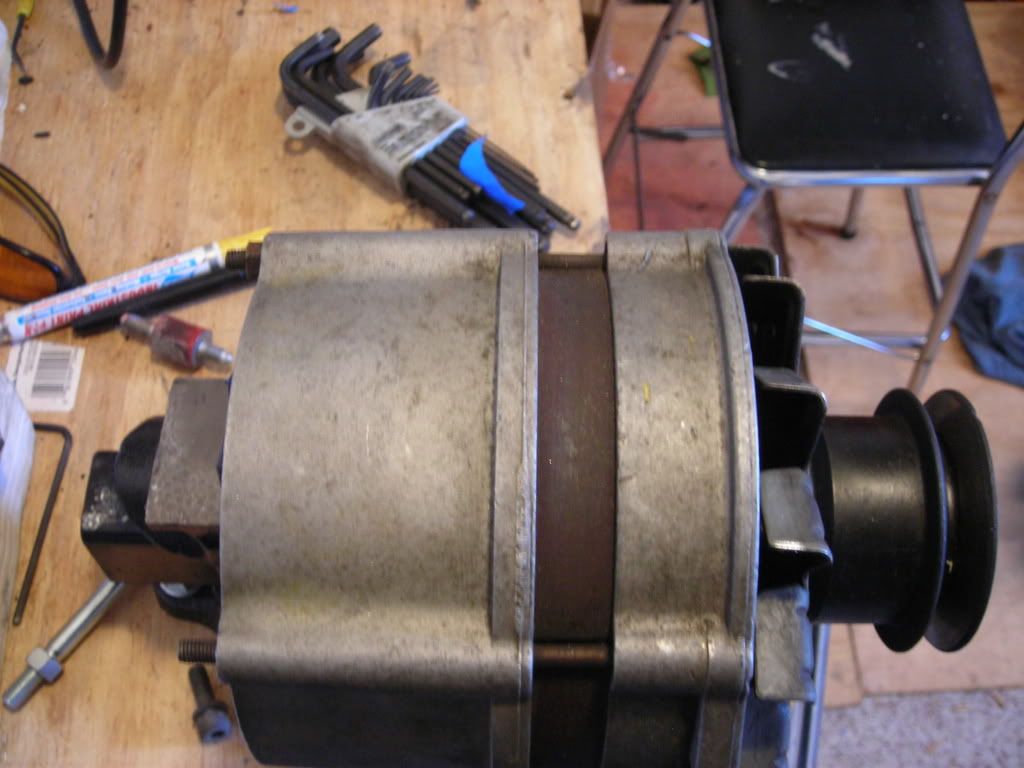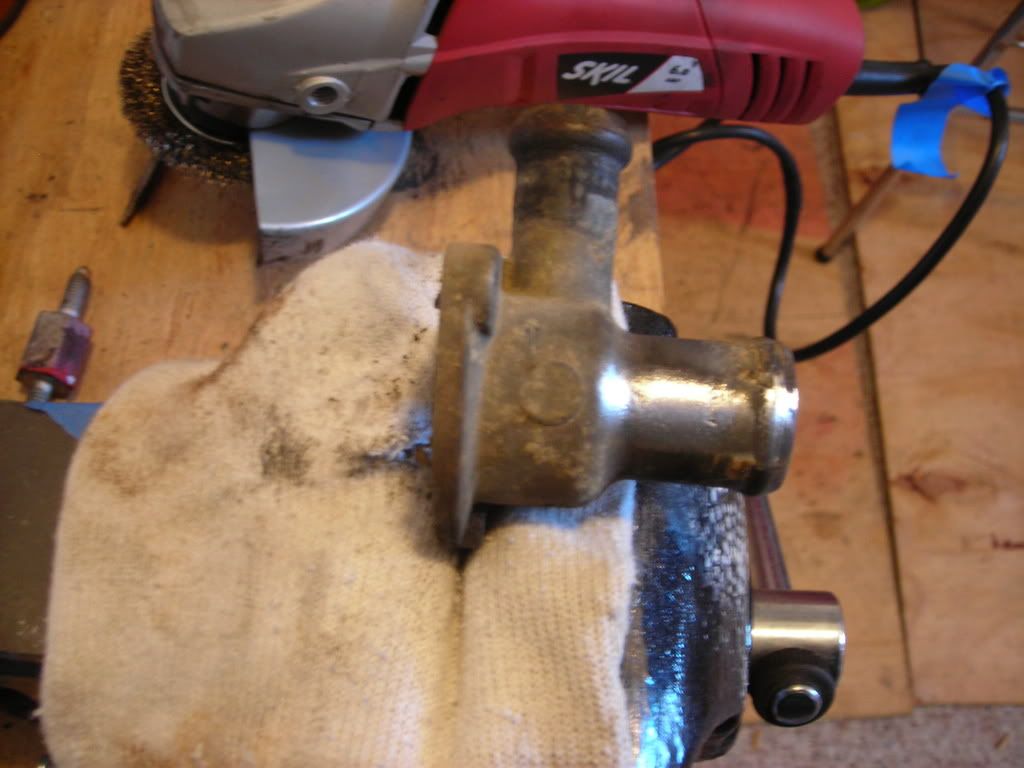 Waiting for the head to get done. It is at the shop