My family picked this up from a long time family friend in early 2012. It was supposed to be just stored at our house but my brother had to have it
at 3.40 a gallon gasoline the last thing a high school student needs is a 4x4 80s pickup
but what do I know. My stepdad and myself have been working on this on the weekends. I help so it gets out of my parking spot
and to guilt trip my brother into helping with my future projects cough Rabbit cough
.
Story on the truck is in 2001 the motor blew up after some crappy fuel injection system was put on top of the 305 and it was parked in a field soon after till 2012. The truck as it sits has a 4inch lift on 33inch tires. The body for the most part is straight only really bad rust is the corner of the cab but seems to be a common and easily fixable. While it had been parked the guy had planned to built a 454 Big Block to drop in backed by a built 700r4 trans and some transfer case out of a one ton truck. We decided to go the other route by finding a parts car with a 305 stock fuel injected for the wiring, engine, and misc other parts. Found a Free 1988 Caprice with a fuel injected 5.0 with low miles in March 2012.
Before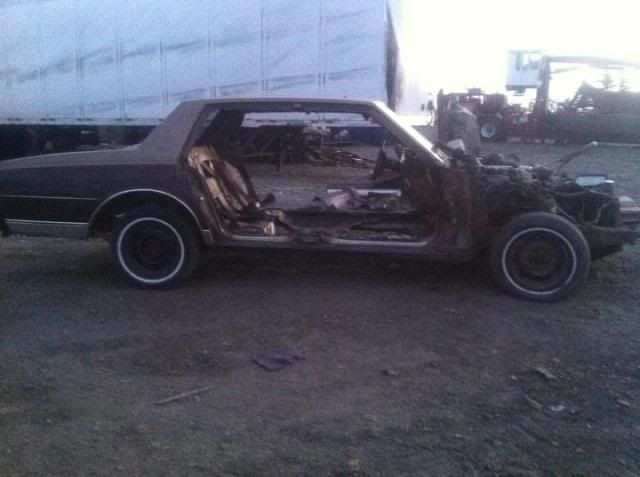 After
Gave the motor a once over. Dropped the motor in late June 2012. Installed radiator, fan shroud, and dual battery trays.
In July we did the undercarriage parts that were missing torque converter, Transmission, Transfer case/skid plate, cross member and mounts, front drive line, rear drive line, and both fuel tanks with fuel pumps installed.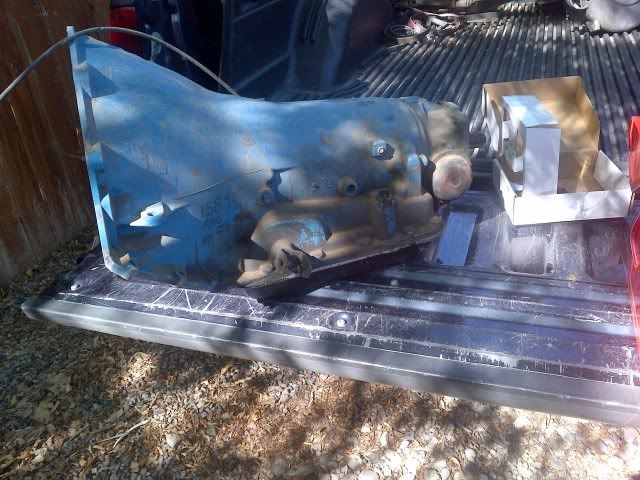 Pickup box full of parts.
Plumbed and wired the fuel lines into the diverter valve to allow both (16 gallon) tanks to be used. Can't wait for him to fill both tanks the first time 3.40/gal x 32 gallons = 108 bucks
Truck is close to being finished wiring the motor, exhaust, and other small details (hoses, batteries, etc.) are left. Hopefully it is done before the snow falls.
[youtube]
http://www.youtube.com/watch?v=0x_PyLw_xp8
[/youtube]