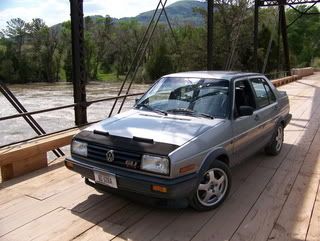 I guess its about time to quit junking up the ChitChat with my project photos and do a build thread. So here we go! I picked up an late 89 German made GLI (CE2 wiring) this last fall and dropped a valver (PL) in cause someone put a cam sprocket on backwards and mashed some valves. After painfully getting this beast running right, it starts puking oil into the air box and creating major problems. I'm over it! I remember a VR passat in Anaconda at the junk yard so I called to see if it was still there after several years and sure enough it was. With hard economic times it was had for a song and dance
What a beaut eh?
This was an automagic and only had a motor left, so I went back for the blown up one a few weeks later.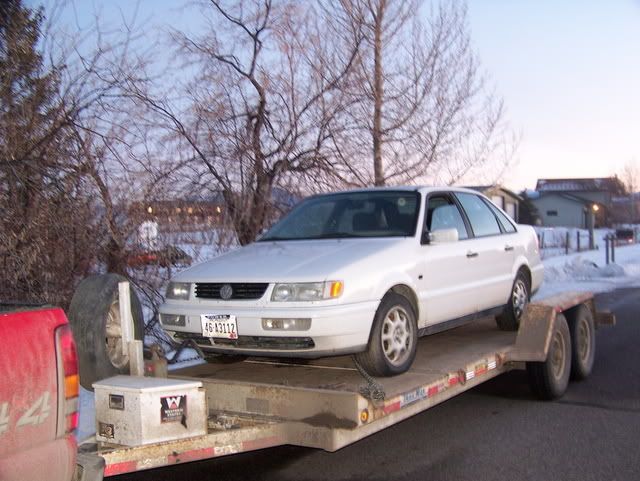 Got bent over and picked up a K-Frame from AF&T. Project started. Ive put in many hours of disassembly now and all my parts have been laid out. Now its just a life sized MK2VR puzzle
Valver out, K-frame installed (thanks Rob!) CIS garbage and wiring removed. Matt, Brandon, and Carl came over and put in some much appreciated hours this weekend. We got the hydro pedal cluster installed and a VR test fitted. Kinda a poor fit so now I will be doing some chassis mods to make room for the crank pulley. Still ahead lie wiring, plumbing and figuring out the instrument cluster.
Heres where its at now.