As you may have seen in the Audi Lounge Aeron over at Warrior put some nice PIAA 940s (Part 1 lighting upgrade) on my TQC. That helps with the lighting however at some point a previous owner put what appear to be flat one bulb E1 headlamps but were converted to a 90XX bulb. The headlamps suck as is. The original lamps where quad and were very bad for snow conditions. Snow would collect on the lip of the lamps and eventually they will become very dim. I have the set of original lamps but I have no plans to install them in the near future. Ideally I will find a nice set of the Cibie Flat H1/H4 lamps. From my research these really provide the best lighting for the cars.
My current setup:
My ideal set up with Cibie H1/H4s: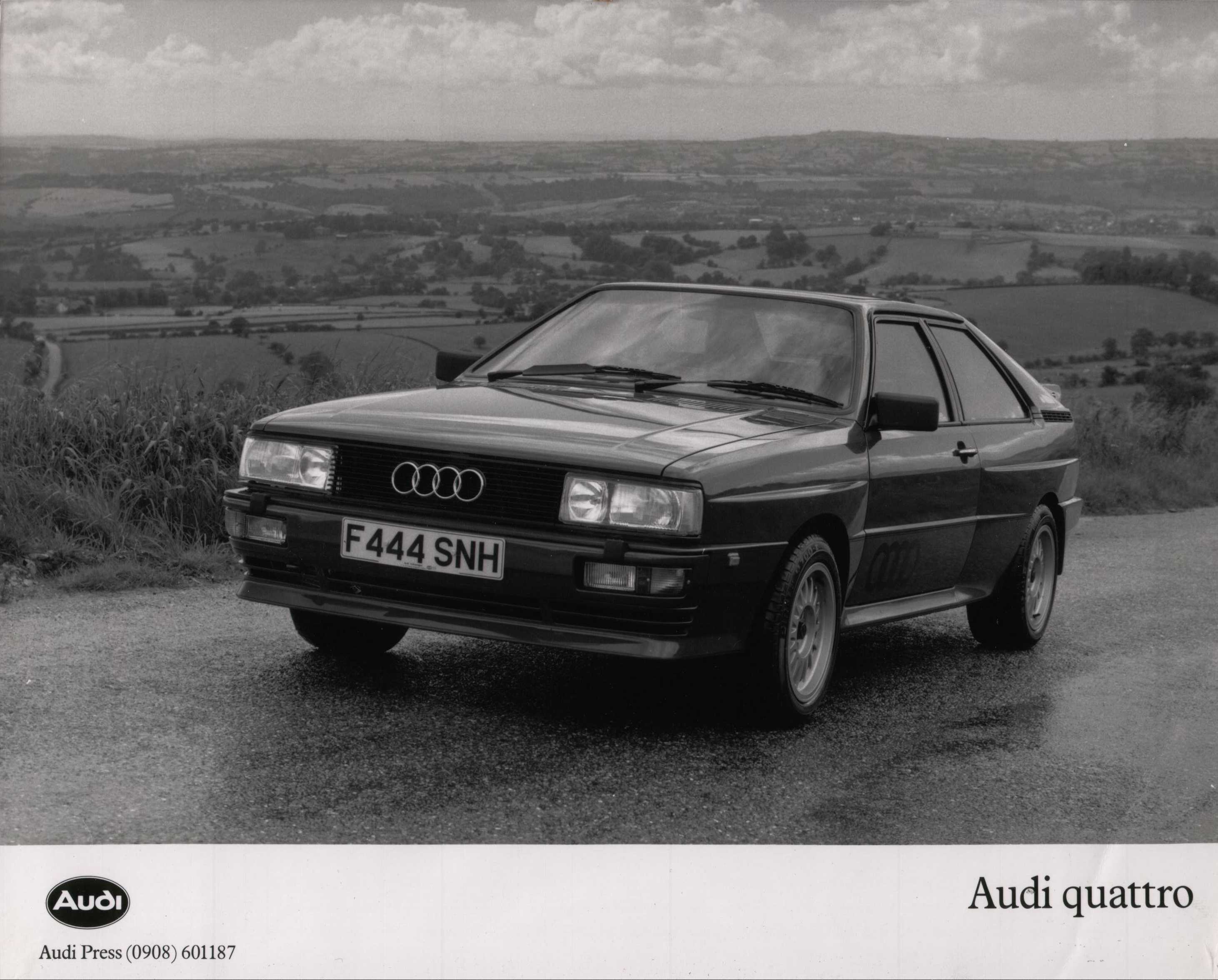 Here is a tidbit from the
Isham
site on the history of the Ur Quattro
A promise kept - hand-built by a volume manufacturer.
Most show and exhibition cars are never actually built. But the Audi quattro was built, and the first of over 11,000 lucky owners had their cars in November that year. ur-Quattros were built in Hall N2 at Audi's Ingolstadt factory. But not on a production line - every car was hand built right to the end. Although Audi's other production lines operated 24 hours a day and seven days a week, Hall N2 had a single shift of twenty working from 06:00 to 14:00, weekdays only. At its peak, including the janitor and the tea-lady, the whole team numbered 48. Each quattro took seven days and 40 hours of labour to build - with roughly three a day leaving Hall N2. Once completed, each vehicle went through a test programme that is still the most stringent Audi has ever used. The engine went through a separate test cycle, and the suspension was electronically checked. Then it was run up to 160km/h on a test stand and driven for 60km on public roads around Ingolstadt - first on ordinary highways and then on the Autobahn, with a rev limit of 4000rpm or 185km/h. Then it went around an Audi test track to check the suspension. On each trip two stops were made to check fluid levels. Any test vehicle involved in an accident was immediately scrapped, with components being recycled into later production. Finally a rain test showered the car with 3500 litres of water for ten minutes - other Audis faced the same test for only 30 seconds. Until recently the only comparable programme today is the construction of the Porsche Carrera GT in Leipzig, but Audi has now returned to the fray with the R8.