It seems like every older German car has dealt with vac leaks in some form or another. They can be obvious at times and easy to find or a real frustrating ordeal. So when the propane and carb cleaner tricks aren't getting you anywhere, another valid option is a smoke test. Here's my take on a smoke machine from an accumulation of ideas all for about 5 bucks and 20 minutes of your time. Ahhh, it's even my first DIY here.
To start out I collected the neccessary parts. A peanut butter jar, a couple hose fittings, and of course some Black & Mild's. You also need a pump which can be seen in later pics.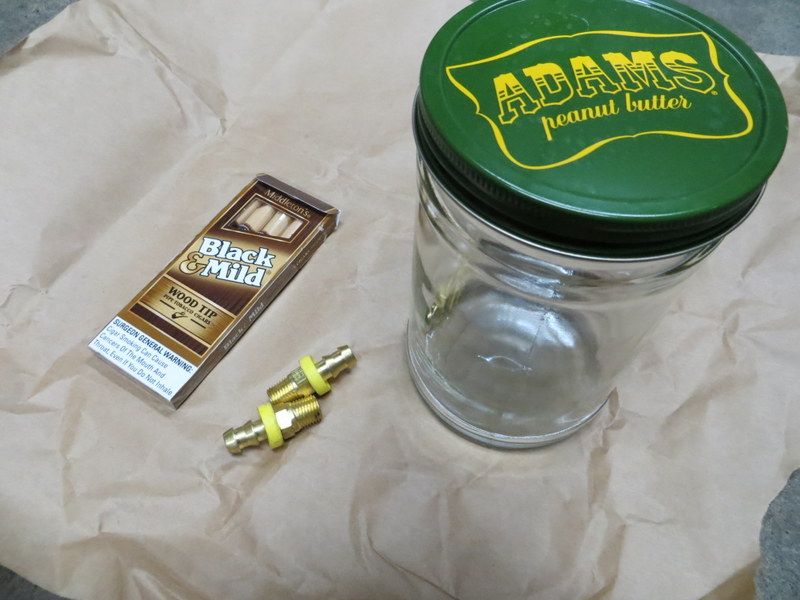 Next I used a step drill to make a couple holes in the lid just big enough for the fittings to push in then ground off the paint/coating: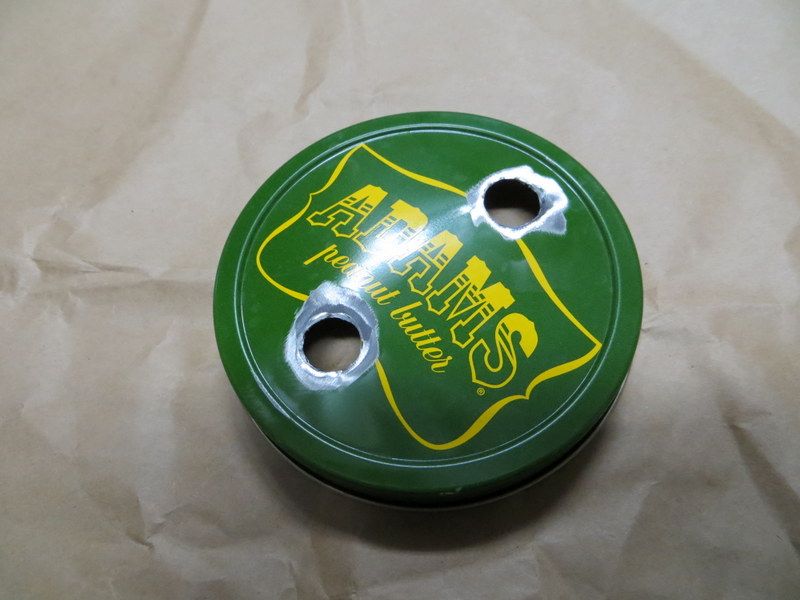 A little flux and solder and the fittings were leak free. You can see the battery operated air mattress pump I used in this pic but I'm sure any low pressure pump could be made to work: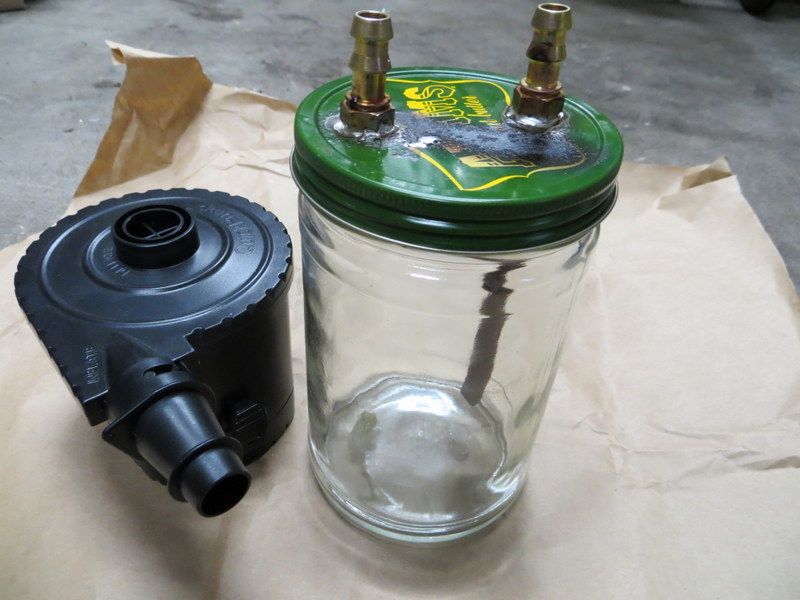 Now take a Black & Mild and whittle the wooden tip down enough that it pushes into the backside of one of the fittings, leaving some air gaps on either side: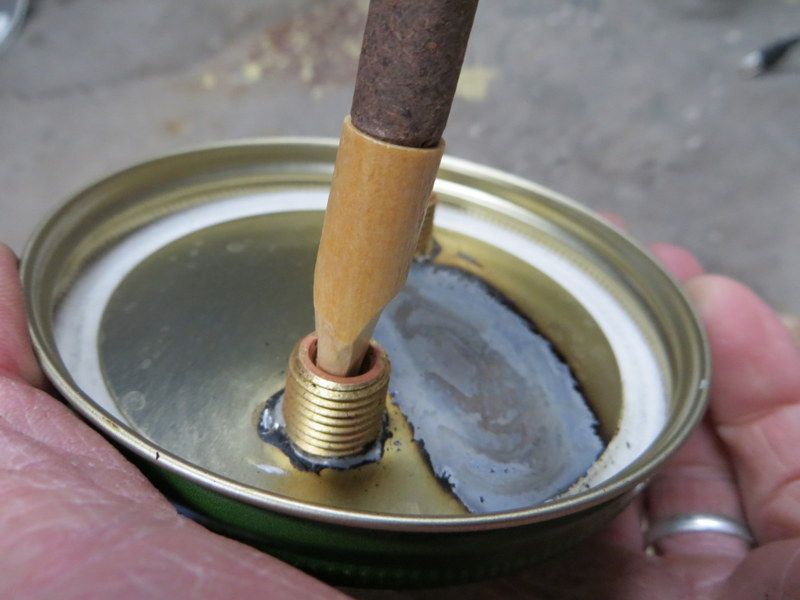 Make a hi-tech adapter for the air pump:
Attach some hoses and flip the pump on. Look at that cherry glow!: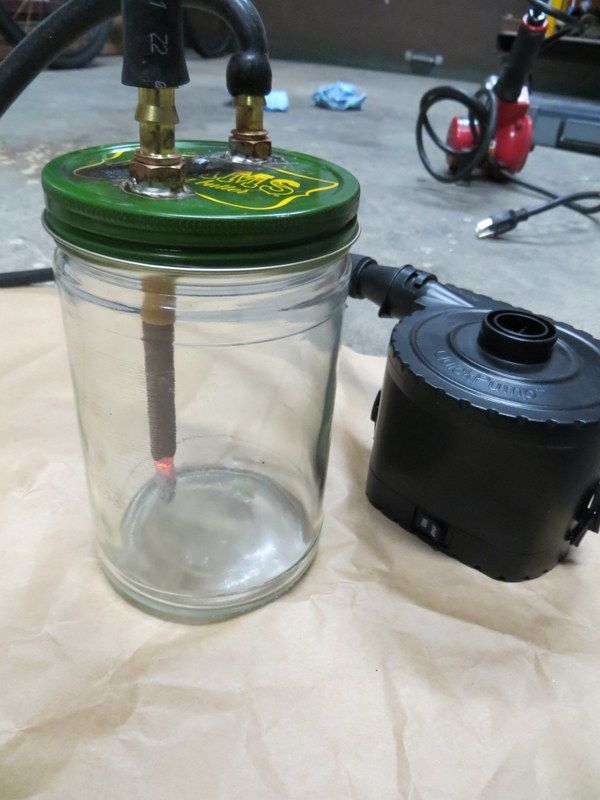 And a difficult to capture shot of the output. It definitely puts out some smoke. My small garage was cloudy in no time:
I think this should be adequate enough to tell me what I need to know. I have good feelings about this.