First I removed the wheel from the car and got a work area set up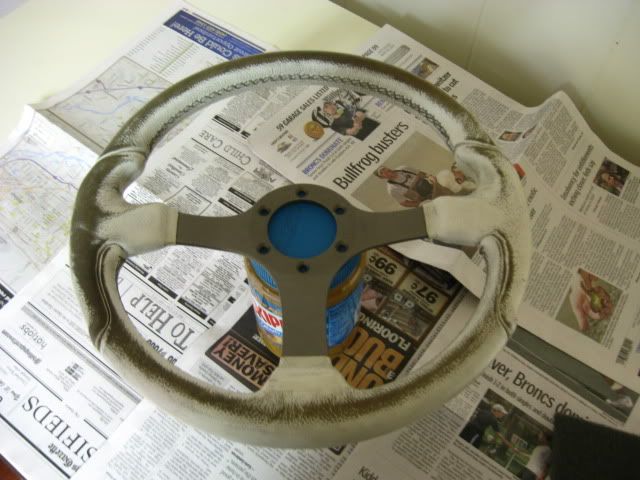 Then I cleaned the wheel using water and a fine scotchbrite.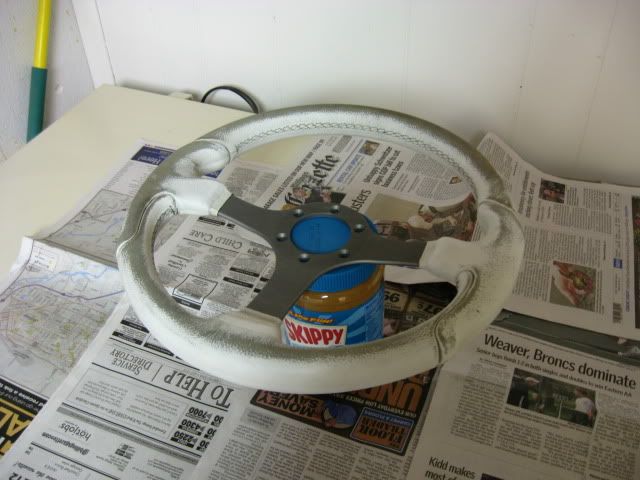 I then applied the first coat of dye...be sure to wear gloves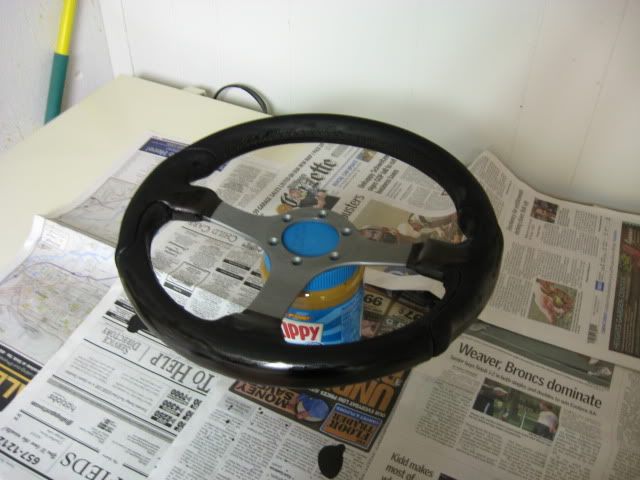 then next coat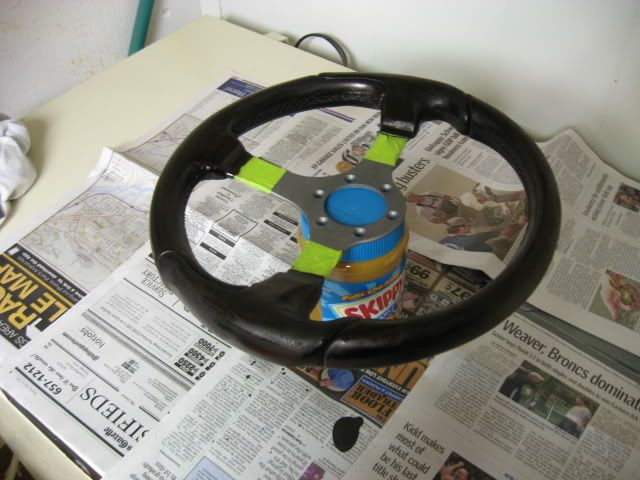 and repeat
after several more coats of dye I was happy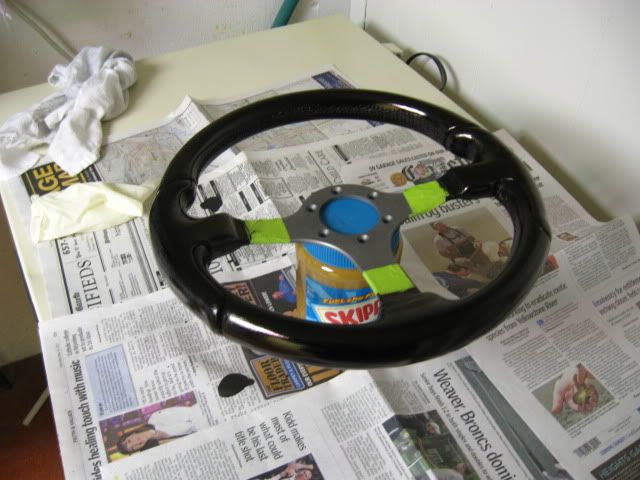 Then the sealer or tan kote as it is called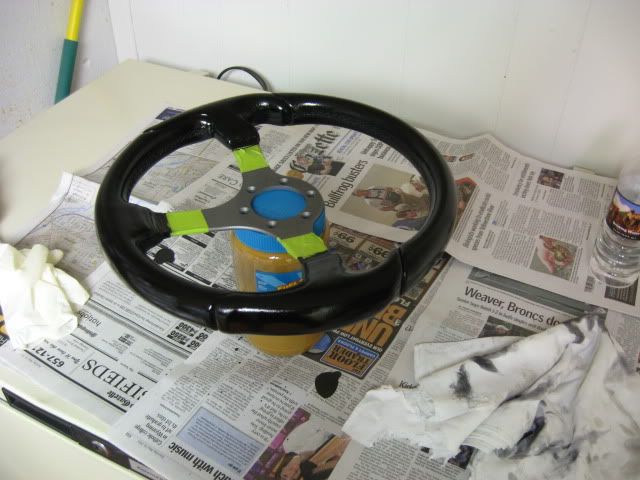 I did several coats of this as well..I didn't coat as well as the dye and looked like it was almost repelled by the dye but I used a soft cloth to smooth out each coat. Eventually I got this.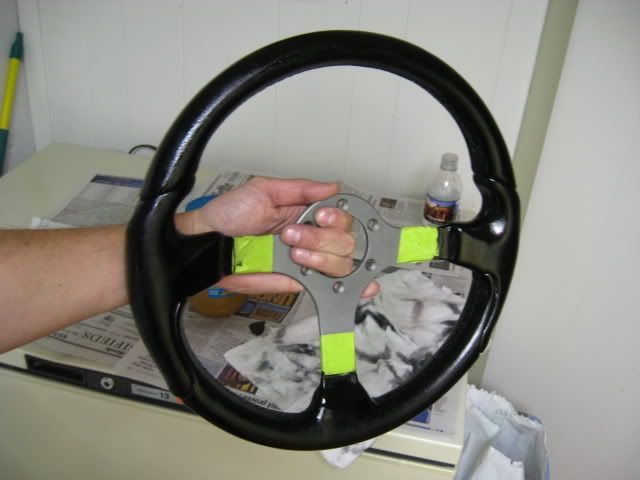 and re-installed