Disclaimer: I don't know JACK about audio systems, so
a.) be kind b.) talk simple
.
So my Jetta has the Monsoon sound system. For someone who's never been big into audio it's worked out great for me. Recently my brother was going through storage and asked me if I wanted a set of old subs and an amp.
JL 12" 12W0-4 subs (x2) and a Rockford Fosgate Punch 360 Amp: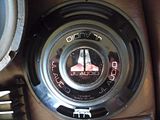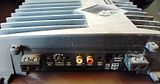 The subs were in this longer box which originally went behind the bench seat of a 70's Ford truck (9x18x60 I believe are the dimensions).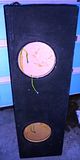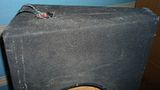 Wanting a little more bass in my Jetta, I think one of these 12s would be enough to meet my goal. As I'm limited on time and money at the moment, I want to to keep this as simple as possible (K.I.S.S).
So my questions are:
1. Would it be too much trouble to make this work with my factory Monsoon system?
2. Box - totally do not know anything about boxes. I don't use my trunk very often, but it would be nice to have it somewhat out of the way. It'd be great to find someone who has a box that they'd sell cheap. ?????
3. Is the Rockford amp going to work for a single 12" sub? Would I be better off using a different amp?
4. I want to do whatever it takes to prevent "the rattle." I can't stand cars driving around going THUMP zzzzzzzzz because their sub is rattling the crap out of their car. Minimal to no rattle.
5. Or, am I just wasting my time with the old setup and should just find some sap to buy it?
Because I only want to use one of the subs, if anyone is interested in the other, I'd be willing to trade for a box and wiring help. Also, the original box (which looks to just need new carpet) is available.
Lay it on me Audio gurus!